Features - 
The best leads are those that have researched your professional cleaning business and are ready to book your services.
Before booking we want to use the MC tools available to ensure we are prepared to book the lead with a team and time slot that is going to make our company the most efficient.
Using your Availability Calendar, Job Schedule, Revenue Production Planning Report, and Master Schedule are crucial tools that your team members in the user role for Sales with your company will be able to solve accurate scheduling routes before the new customer even reaches your scheduling and dispatch team. 
1. Click "New Lead / Quote"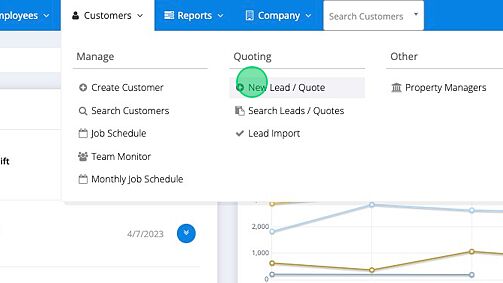 2. Enter the customer name and address.
Fill out or delete contact information as needed - You will not be able to proceed if an existing contact field is blank.
3. Click "Next: Pricing"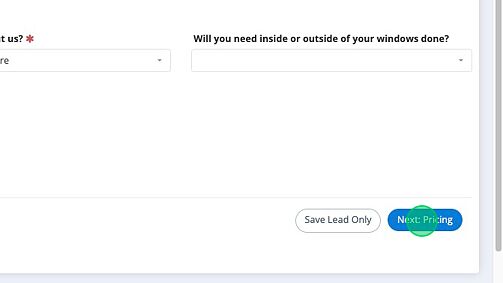 4. Answer all applicable questions and factors for the quote.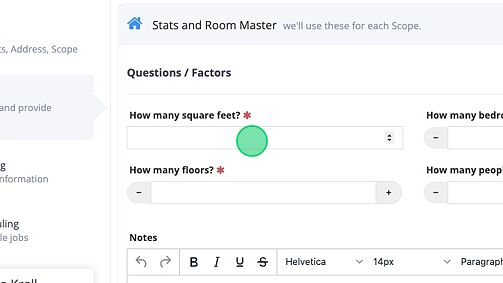 5. Select the services you would like to send in a quote or book.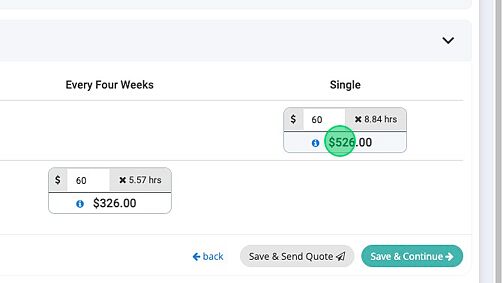 6. Add additional services by clicking the grey Scope of Work and using the add ons in the expansion.
Click the grey bar again the collapse the add on sections per scope group.
7. Click "Save & Send Quote" to save the quote and email it if desired.
8. You can select any combination of scope of work prices to include by clicking the rates to select or unselect them.
Click "Continue"
Review the email and click "Send".
9. To book the customer select the rates/frequencies they would like to book and click "Continue".
Add any applicable work order notes in the notes fields and a credit card by clicking "Add Credit Card"
After all information is added click "Next: Scheduling"
10. Choose a date and time based on the availability calendar and assign to a team. Be sure your tags are correct too!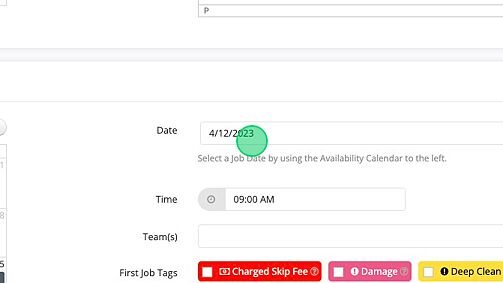 11. Find a spot using the Master Schedule for any recurring services. Pay attention to the different weeks!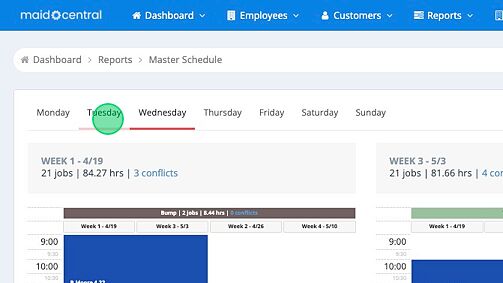 12. Click "Save Quote & Book"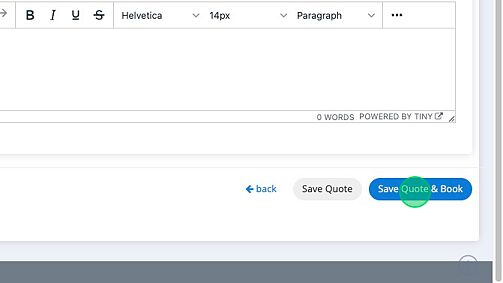 13. Select an email to send the confirmation to and click "Send and View Customer".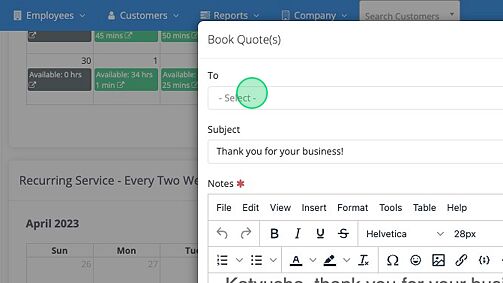 14. Click "Agreements"
Click "View Agreement Terms" to see the agreement.
15. This is where a customer will agree to a job and your terms of service.
Click this button.