Whether it be to collect a deposit, or if a customer wants to pay ahead, MaidCentral gives you the ability to charge the customer in advance through the "Charge Customers Report
The MaidCentral Charge Customers report can be found under Company > Invoicing & Payroll > All Reports > Charge Customers.
1. Click "All Reports"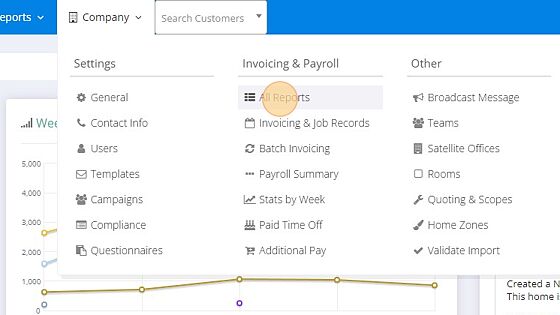 2. Select "Charge Customers"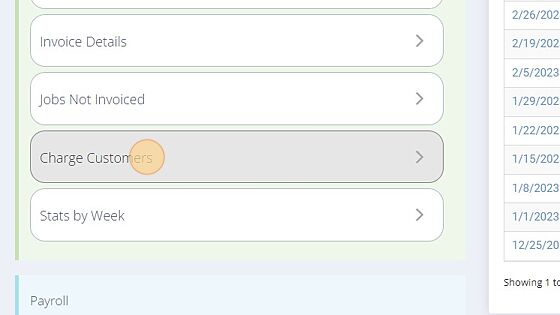 Colum's Include :
Job Count
Billing Terms
Total Bill Rate
Service Set
Total Bill Rate
QuickBooks Balance
Amount (to charge)
Things to know and Common Issues:
The Charge Customers report ONLY works for customers with their Billing Terms set to Credit Card, and who have a credit card on file.
You can charge a customer for a future date or date range using a flat rate or percentage of their upcoming bill amounts.
How does a charge apply to a customer?
Upon charging a customer through this report, MaidCentral will create a credit invoice for them in Quick Books Online (QBO). Then Based on your "Automatically apply Credit" setting you will either need to manually apply that credit to the job through QBO
or if your QBO is set to automatically apply credit - Once the date has arrived for that job, you would still create invoices from your Invoicing & Jobs records page for that day to deduct the amount from their credit balance in QBO after each cleaning or cleaning are completed.